ALBUQUERQUE FILM OFFICE SUSTAINABLE PRODUCTION GUIDE
Recent reports state major budget feature films
have a carbon footprint of over 3,000 metric tons.
The City of Albuquerque is here to provide resources
to help lessen film productions' environmental impact.
Thank you for choosing to run a sustainable production.
How can the Film Office help production teams meet their sustainability goals?
The basic principles behind creating a sustainable production include conserving fuel and energy, avoiding toxins and pollution, saving water, reducing plastic use, and preventing landfill waste.
In order to implement these practices on set, where time is money and daily life is fast-paced, can be tricky. The key is to identify priorities and challenges before production begins.
Sustainability Partners and Organizations: Many organizations have paved the way in sustainable production and have incredible tools available for public use.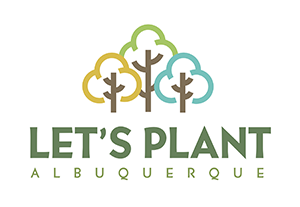 The City of Albuquerque has taken a pledge to plant 100,000 trees by 2030. With your help, we can restore Albuquerque's urban canopy and create a cooler, more sustainable future for our City. Special carbon off-set plans are available to productions that help reach this goal. Please inquire how we can all support each other to reach our sustainability goals.
The Sustainable Production Alliance (SPA) has created the Green Production Guide, which includes pathways and systems to help make your production as "green" as possible. The SPA is a consortium of the world's leading film, television, and streaming companies dedicated to advancing sustainability initiatives through advocacy, education, and innovation, with the goal of reducing the entertainment industry's environmental impact. They have built a comprehensive toolkit that includes PEACH (Production Environmental Actions Checklist), which lists best practices for each department, and PEAR (Production Environmental Accounting Report), a carbon calculator.
SPA members include Amazon Studios, Amblin Partners, Disney, Fox Corporation, NBCUniversal, Netflix, Participant, Sony Pictures Entertainment, Paramount, and Warner Bros. Discovery.
Green the Bid is a 501c3 nonprofit that can connect productions to sustainability consultants, training and education, and checklists, and has produced a "Complete Green Production How-To Manual" that is available at no cost on their website.
Green dry cleaning uses solvents that are safer for the environment than perc. These effective, alternative solvents include hydrocarbons, silicone oils, and carbon dioxide. 
Martinizing Dry Cleaning and Green Earth Cleaning® offer dry cleaning and laundry services for the entertainment industry! With their quick, environmentally safe, and gentle cleaning process, they can provide a range of entertainment-related cleaning needs. 
"Green" locations can be found in Santa Fe, New Mexico.
A Green Business Bureau Certified dry cleaner with three locations in Albuquerque.
Reducing food waste can also mean giving back to the local community. Below are resources to help you donate excess food.
Roadrunner® Food Bank of New Mexico, a Feeding America member, is the largest nonprofit dedicated to solving food insecurity in New Mexico. Visit their website for more information and donation drop-off locations.
Joy Junction is a 501(c)3 nonprofit that provides both emergency and short-term food, housing, and counseling for homeless men, women, and families. Visit the Joy Junction website for more information about donating.
Barrett Foundation provides shelter and supportive services to women and children experiencing homelessness, and creates an opportunity for them to build the stability they need to secure a home for themselves and their children. Find more information about donating to Barrett Foundation at their website.
Green power can be produced from solar, wind, geothermal, biogas, eligible biomass, and low-impact, small hydroelectric sources.
PNM is expanding their renewable energy capacity and providing incentives for customers who add their own, including creating a cleaner energy future through PNM Sky Blue, and solar energy system integration incentives. Vist the PNM website for more information.
Desert Synergy is changing the landscape of mobile power by replacing archaic emission-based generators with reliable, clean, and quiet power stations that can operate indoors and outdoors.
They are focused on providing power solutions to the film, television, and special event industries. Visit the Desert Synergy website for quotes and more information.
Solar generators + Light towers
Sunbelt light towers are powered by free renewable energy from the sun, in conjunction with energy-efficient LED outdoor lighting. 
ARRK Enterprises is a wholesale supply and distribution company based in Albuquerque. They can provide products for sanitation and sterilization, and disposable items for catering service, such as utensils, cups, plates, and more.
Founded in 2011, Albert supports the global film and TV industry to reduce the environmental impacts of production, and to create content that supports a vision for a sustainable future. They offer free, sustainable production tools to help you plan to make a difference.
Reel Green™ training provides knowledge and skills for the motion picture industry and crews to deepen their climate literacy, measure the impact of their productions and get tools, resources and information to reduce impact on set.
Green transportation refers to a company's practices to ensure that its vehicles and other modes of transportation are environmentally friendly.
Includes all areas in New Mexico that have electric vehicle (EV) charging stations.
View information, schedules, and more about the New Mexico Rail Runner Express train service.
Find information about ABQ RIDE bus routes and schedules, as well as fares and real-time bus locations.
Standing on the site of a famed Harvey House of the same name, the Alvarado Transportation Center in Albuquerque anchors development on the eastern end of downtown and along historic Route 66. Visit the Amtrack link for routes, tickets, and more.
Rent an electric or hybrid vehicle from Hertz at the Albuquerque International Sunport.
Turo is the world's largest car sharing marketplace where you can book from a variety of vehicles, including electric and hybrids.
Open seven days a week with extended hours
Family owned
Large selection of bikes
Listed on website
Does long term leasing and rentals
Also does tours
Located in more Northeastern ABQ
Have hourly, half day, and full day rental rates
Two hour, four hour, and full day bike rentals
Sells and rents e-bikes
ABQ and Santa Fe
Also does E-bike rentals
Contains in depth information of each path listed on the map
Reducing waste can also mean giving back to the local community. Below are resources to help you donate wardrobe and set materials that are no longer needed.
Joy Junction is a 501(c)3 nonprofit that provides both emergency and short-term food, housing, and counseling for homeless men, women, and families. Visit the Joy Junction website for more information about donating gently used clothing.
Thriftique is S.A.F.E. House's independent thrift store, with a donated inventory of clothing, household goods, furniture, and more. Visit their website to learn about what types of donations are currently being accepted.
CNMI Props & Resources stores thousands of unique items for use in film and TV productions. Donations of set pieces and props are accepted.
Goodwill Industries of New Mexico is a local nonprofit organization that helps New Mexicans find jobs in the community and gain access to specialized social services. Find locations and donations accepted at their website.
Every department, stage, or facility can contribute to best green practices for a production, including in offices, on location, and on stage.
Links for recycling drop off points, large item pickup, and e-waste. Free downloadable 'Recycling Coach' app with recycling collection schedules, collection guidelines, reminders, and more.
Soilutions accepts organic materials for recycling, including anything that was once living like yard trimmings, leaves, trees, food waste, and more, with available commercial pickup service. Find a list of all acceptable items at their website.
Soilutions composted nearly 72 tons of food waste during the filming of "Terminator Salvation" in 2008.
Little Green Bucket collects food scraps and diverts it from landfills, instead putting it to good use in local soils. The service is residentially or commercially subscription-based.
Go Green Recycling has been working closely with the film industry in the Albuquerque area since 2007. They remove waste and recycling from on location film sets, as well as studios and production offices. Composting services are also available upon request.
What is sustainability?
The word sustainability comes from 'to sustain', which essentially means to provide support and prolong or preserve something. What we hope to preserve and support is life on planet earth. Thinking about this definition, we can view sustainability as an approach to life that causes the least possible harm to the natural world or living organisms.
Why is sustainability important?
The main goal of sustainability is to protect the planet so that future generations don't have to suffer. Ultimately, we only have finite resources on this planet, but we're currently not being considerate of that.
Our actions now shouldn't be at the expense of our fellow creatures or humans, so it's important to be aware of sustainability in our daily lives so we don't cause more irreparable damage to Earth.
What are the challenges of being sustainable?
It's not always easy trying to make sustainable choices in a society where overconsumption and endless consumerism is encouraged, not only by the world's biggest corporations, but also by some governments. It is important to integrate sustainability costs when drafting a production's initial budget.
However, more companies and governments are paying attention to sustainability than ever before, making it easier to make more informed and ethical choices. It may require a bit more research, but the benefits are endless.
What are the benefits of working in sustainable environments?
Working in sustainability can be very rewarding because you know you're having a positive impact on the world. Small actions by individuals really add up to make a difference. Changing old habits and making new ones add to the green paradigm shift.
Why is corporate sustainability important?
Corporate sustainability efforts are essential because just 100 companies are responsible for over 70% of emissions. More corporations are taking action and even more should be encouraged and supported.
If your business provides green or sustainable resources for the film community, please contact us at the Albuquerque Film Office. Send all pertinent information with a link to your website to rcavalier@cabq.gov.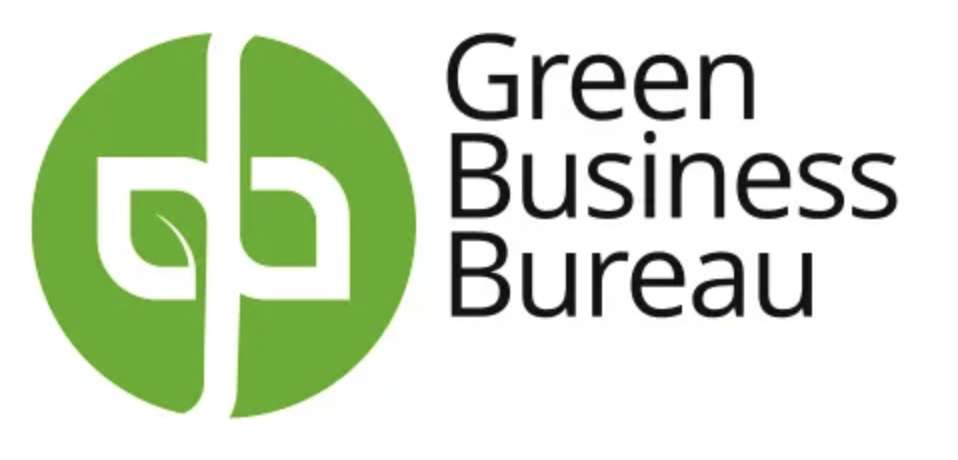 The Green Business Bureau seeks to change the world for the better through software that helps businesses become more sustainable. As a trusted authority in green business, they provide online solutions to help purpose-driven businesses of all sizes learn, prioritize, manage and certify green initiatives. Green Business Bureau customers use their sustainability framework and solutions to engage employees, manage sustainability programs, and become greener.